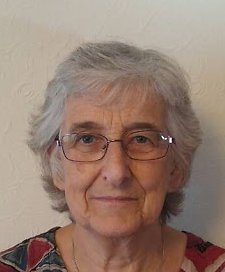 Pam Laurance - BACP Accredited Counsellor.
Neasden, near Wembley
I am sorry but I am not taking on any more private clients for the time being.

Many people feel distressed and/or confused at some points in their lives. This may be because of family or social problems, or it could be to do with work. Sometimes it's a matter of feeling generally miserable for no obvious reason. It may be that feelings and memories from the past are troubling.

We are often able to get through this on our own but sometimes a bit of help is very useful. We may be able to get what we need from friends and relatives, but not always. And there may be some issues that we prefer to keep private. At these times it may help to talk to a counsellor.

I have many years' experience of working with people in distress, in a mutually respectful relationship. This includes people from a wide range of different backgrounds, ethnicities, sexual orientations, income groups, educational levels etc.

In particular I have worked with people troubled by:

Work-related stress,
Bereavement,
Relationship issues,
Domestic violence,
Drug addiction,
Parent and child problems,
Illness and disability,
Memories of childhood abuse,
Depression,
Low self-esteem.
Issues that you might want us to cover may be emotional, family, financial, sexual, social, political, philosphical, physical, and any other issues you would like to talk about.

I work with individuals and couples on an open-ended basis; sometimes this means working together for just a few weeks, sometimes for much longer. Generally I see clients once a week. Each session lasts for an hour.

People that I have worked with have told me that they felt "safe" during the time we spent together and that the sessions were very helpful.

I use a variety of approaches in my work. My way of working has been influenced by ideas and methods from Person-Centred Therapy, Solution-Focused Therapy, Attachment Theory, Transactional Analysis, Gestalt and Cognitive Behaviour Therapy (C.B.T.)

My counselling practice is near Wembley, in my home in Neasden. This is in the London Borough of Brent, in North West London.

It is within easy reach, by bus, of Wembley, Willesden, Cricklewood, Kensal Rise, Kingsbury and Golders Green. It is easily accessible from the Jubilee Line.